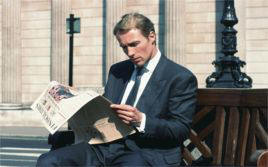 Our mission is to provide top quality financial services.
TUTHILL FINANCE is a direct lender specializing in mortgages for peoples who have been turned down by banks and other institutions. Our programs, rates and terms are highly competitive and our service is unsurpassed. Let us provide the funds you need!
Company Profile:
Tuthill Finance is licensed in the Tri-State area, so if your looking for financial assistance, and live in CT, NJ or NY (or are looking to) you've found the right place!
Loan Offerings:

No matter what your circumstances, we can grant you a mortgage loan! But to determine how much we can lend you, we need some information from you. Please call or e-mail us to discuss your situation with us so that we can give you the "go ahead"! Or fill out a preliminary online application and a representative will contact you promptly.

Licensed Mortgage Banker / NY, CT & NJ Banking Departments